Blinds Melbourne. Call My Home Blinds and Curtains for the installation of all kinds of window coverings in Melbourne. We also offer a wide range of custom-made blinds, Venetian blinds, security doors, awnings, shutters, vertical blinds, panel blinds, alfresco blinds, security screens. Our mobile blinds specialists will come to your doorstep. Plus, our curtain and blind installation services are known throughout the city.
Call now on 03 6145 0073 and get 15% discount on all the products, services and blinds in Melbourne this week.
No obligation Free Measure & Quote
Best Quality Window Blinds
A family-owned business
Australian made blinds & shutters
Great customer service
Award Winning WA Owned Company
Licensed Consultants & Installers
Privacy Blinds & Shades.
All types Outdoor blinds
Automatic Remote Control Blinds
All types of blinds, curtains, and draperies available.`
Blinds Melbourne – Installations & Supply – Factory Direct Prices
We have many options available to choose from a range of quality and cheap custom blinds including Roman Blinds, Plantation Shutters, Outdoor Blinds/ Shades, Roller Blinds, Vertical Blinds, Panel Blinds & Security Doors at competitive prices. My Home Blinds & Curtains awarded the number 1 company for curtains and blinds.
New Home Blinds Installations
Outdoor Awnings
Roller Blinds
Roman Blinds
Bistro Blinds
Alfresco Blinds
Window Shutters
Venetians Blinds
Verticals Blinds
Vertical Curtains
Panel Blinds
Dual Roller Blinds
Awnings
Curtains Supply & Installations
Plantation Shutters
Security Doors
Roller Shutter
Security screens
Motorization Blinds
FREE Blinds & Curtain measure and quotation at your home.
Blinds Installed in 2 Weeks* Conditions Apply.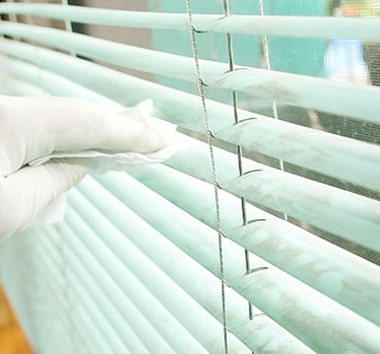 Roman Blinds Melbourne
We have a wide collection of roman blinds that give a complete makeover to your rooms. We have been catering to residential and commercial clients for more than 20 years. Roman blinds are famously used for controlling heat and sound. You can use them to have a fully transparent view or get total privacy. You can get a completely stylish look by making blinds more charming with matching them equally modish tie backs, pelmets, or drapes.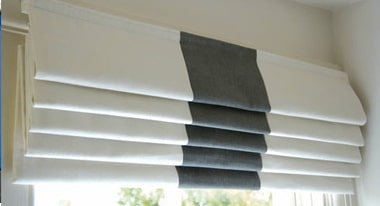 Plantation Shutters Melbourne
We have an expert team which deals in a wide range of designer plantation shutters in Melbourne and Surrounding Suburbs.
We provide you with an exciting opportunity to explore a surfeit of plantation shutters that can add bling to your homes and offices. We give you designer looks with traditional appeal with our exclusive range of plantation shutters with curtains. Our designed and installed shutters provide a complete makeover to your place and at such an unimaginable price that you are sure to fall in love with us! Call now and get plantation shutters to quote for free.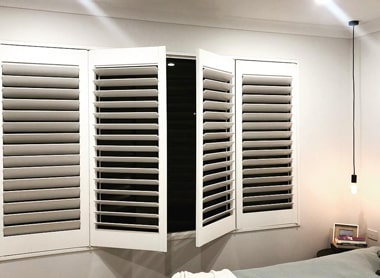 Outdoor Blinds/ Shades Melbourne
Get our widest range of collection of a plethora of outdoor blinds/shades. We have been designing and re-discovering window fashion for over two decades in Melbourne. Custom made outdoor blinds/shades are our specialties and we love to make them aesthetically more beautiful and practically more functional for our domestic and commercial clients.
Roller Blinds Melbourne
Designing Stylish and Energy Efficient Roller Blinds. Are you looking for elegant, stylish, and energy efficient roller blinds online for your homes or offices? Do you want out-of-the-box designs and guaranteed installation service? We deliver the finest quality of cheap roller blinds to make your life easy and your windows beautiful. Call now and get the roller blinds and curtains at the lowest prices.
Outdoor Awnings Melbourne
If you want to save your home from the scorching heat of Melbourne while maintaining its elegance way, Outdoor Awnings may come to your rescue. We offer a range of custom made awnings in Melbourne that suit your house the best. Our range of awning includes folding arms awnings, canopy awnings, window awnings, EVO awnings, fixed metal awnings and more. Our specialists can reach your place for measures and then installations of awnings.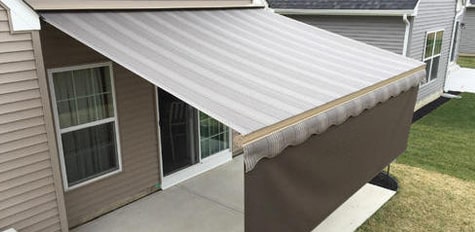 Vertical Blinds Melbourne
Looking for smart work with blinds? Vertical Blinds can be your best bet. We have an exclusive range of vertical blinds that can make your workplace or home effortlessly stylish. You obviously will get confused while exploring such a huge range. But worry not, why our specialists are there for? Our specialists not only help you select the blinds that go well with your interiors enhancing its looks. You don't have to worry about the installation as well, our team will give blind installation service as well! Now control light, privacy and temperature of the room with our designer vertical blinds.
Panel Blinds Melbourne
Simple To Use Panel Blinds for Large Windows. My Home Blinds and Curtains brings to its customers a huge variety of curtains and blinds. Panel blinds are an innovative and versatile way to cover comparatively large doors and windows.
They act as a screen for doors/windows and are an extremely practical and modish way to add aesthetic beauty to your rooms. Especially in informal areas, these panel blinds are highly beneficial as they give a simple and natural look to the entire decor. Get cheap panel blinds by calling now on our toll-free number.
Venetian Blinds Melbourne
Exquisite Range of Venetian Blinds. If custom made blinds are on your mind then look no further than us. We have been making windows and doors more fashionable with our exclusive range of curtains and blinds all across Melbourne for more than twenty years.
With over two decades of industry experience, we are equipped with the right kind of people who make it easier for you to choose the best suitable and cheap blinds for your homes and offices. Venetian blinds are one of our specialties and we design custom Venetian blinds to suit your needs, measurement, and budget.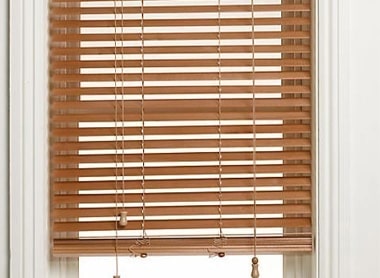 Security Doors Melbourne
Be Safe With Our Excellent Security Doors. Our designs create and install a wide collection of security doors and fly screens. With over two decades of experience in curtains, blinds, security doors, and fly screens, we have a dedicated staff to help you choose the right kind of blinds and security doors for your homes and offices.
Whether you wish to add a security door to your current home or plan to add some to a brand new home – we have a wide range of products to choose from. Our commitment to 100% customer satisfaction. We have a team of professionally qualified, skilled, and experienced technicians (some of them are interior decorators) who are trained to understand each customer's individual needs and fulfill them in the most appropriate way.
Get a new decor with our cost-effective solutions for your complete range of curtains and blinds. Be it a home or office, you simply can't do without curtains and blinds and we help you choose the most suitable ones without shelling a fortune. Call us to get a free quote!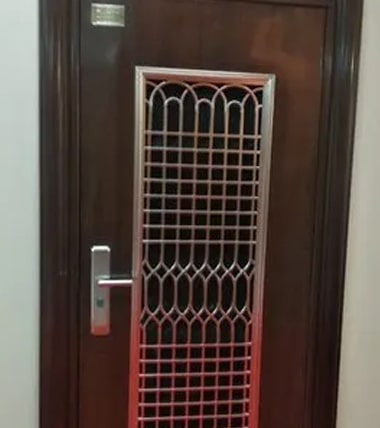 Blinds Suppliers Melbourne
My Home Blinds and Curtains is one of the leading blinds supplies in Melbourne that manufactures and offers a wide range of window-coverings at an affordable price. We will offer you customized blinds with the colour and fabric of your choice. Besides offering a range of blinds and shutters we are affordable as well. So, what are you waiting for? Call us on 03 6145 0073 and bring our professionals home for the same day installations.
Blind Manufacturers Melbourne
We are the number one company of blind manufacturer, we manufacture various types of blinds and curtains. The quality of the material that we use is really good, and we do not compromise with it. The management system is also well and quality check team does its job well. If you want the best then you have to forget the rest. We have a team interior design team as well, who helps our clients to choose the most suitable blind and certain items for home and offices.
Blinds Material
We supply and install all kinds of blinds in Melbourne. The material may include-
Clear PVC
Mesh
Acrylic
Timber
Vinyl
Faux Timber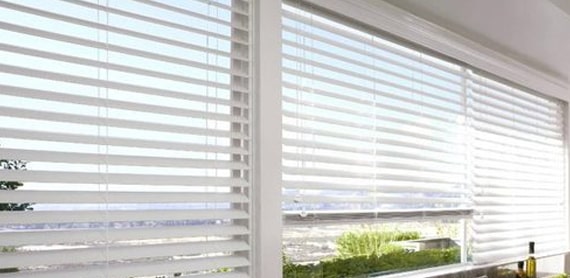 Why Choose My Home Blinds and Curtains?
Possessing such a wide range of curtain, blinds, and other window covering makes us different from the rest. Here are a few reasons you opt for us.
Australian Owned Company over 20 years in Business.
The highly creative team creating out of the box designs for the clients.
An extremely wide range of window covering.
Numerous designs in all kinds of fabrics.
Free quotes
Certified Consultants & Installers
Same day installation services
Blinds For Kitchens
Kitchen is an essential part of our house, we are required to choose blinds for our kitchen very carefully. The factors like natural light, dirt resistivity and easy in cleaning are considerable factors while choosing for the blinds in the kitchen. The blinds installed in the kitchen will receive oily dirt and hot air produced while cooking. Considering all these aspects we came to the conclusion that Vertical blinds and Venetian blinds will be a better choice as they fulfil the aspects we are looking for.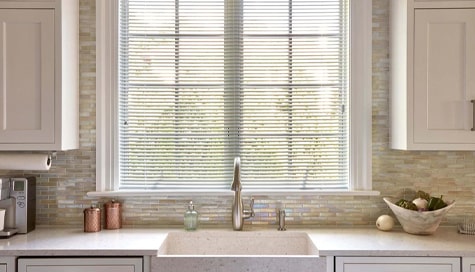 Same Day Blind Installation Service
We are well known in the field of blind installation. Our staff of professionals have experience and excel in blind installation. A well trained and qualified technicians can provide you with same day blind installation service. We guarantee to deliver you complete blind installation within 24 hours. Fast and proactive blind installation doesn't mean that we will compromise on quality. We always emphasize on maintaining superb quality and effectiveness of our blind installation. We are available or you round the clock and ready to deliver top class blind installation. Correct measurements and utilizing the latest tools will make sure that you get optimum blind installation. Avail the benefits of our blind installation service and save time and money. Why wasting so much time and money on other service providers when we can deliver better service within 24 hours. Save your time and save you money.
Hurry up! Get discount curtains and blinds Melbourne now and make your home ever stylish.
How to Choose Between Vertical and Horizontal Blinds?
There are various factors to be considered while choosing between Vertical and Horizontal Blinds. The notable ones are:
– The direction of the windows: If it faces east or west go for Vertical blinds and for north and south direction windows get installed with horizontal blinds.
– Size of the windows: Horizontal blinds are suitable for small size while vertical blinds are used for large windows. It has a role in deciding the amount of light in the house.
According to your need, you can choose between vertical blinds and horizontal blinds. Do consider these aspects while making the decision.
Frequently Asked Questions on Blinds Melbourne:
Yes, when we get the order we get the measurement of the place where curtains and blinds have to be installed. There will be no issues of fittings to install with our supply. We are the best manufacturer of custom design blinds.
Yes, you can change the order even after the confirmation. But there are some conditions from our side too which will be applicable. If the production has started then there will be a problem in changing the order. The charge will change with the change of the order.
We provide the best technicians for the installation work. You can get them for the proper measurement and there will be no issue at all. Our technicians are experienced so the manufactured curtains and blinds will be perfectly fitting to the size of your windows.
The curtains and blinds are made at our workshop in the presence of the experts of fabric and colour so that you get better services. Our team works day and nights to make the curtain and blinds of your choice. We are very experienced in the service so there will be no cases of imperfection in fitting to your windows.
The heading is that part of the curtain or blind which is used for hanging it with the help of rod or any other support system. There are many types of heading for the curtains and blinds like the slider and roller one. Get the curtain and blinds with the heading of your choice from us.
The manufactured curtain and blinds will be perfectly fitting to your windows while the bought one might be smaller and bigger in size. With the order for manufacturing curtains and blinds, you can choose the designs, colour, patterns and their placing on the curtain. That will make a perfect covering for your window.
Affordable Custom Made Roller Blinds
We got some highly affordable roller blinds made and installed at our place at short notice by My Home Blinds and Curtains. We had shifted to a new home in Southern Melbourne and were looking for someone to make beautiful roller blinds.
Blind Installation Expert
I recently moved to the new apartment and it was not very well furnished and the blinds were also spoiled totally. So I decided to change that Blinds. I did search on google and found My Home Blinds and Curtains and I request them for quote and book there services. The team was very great. They were very helpful and gave me lots of suggestions. They took measurements, placed the order, and installed my blinds in 2 weeks. I am very happy with the service. I checked around for prices and they were very fair.
Happy With Blind Services
We just got our home blinds renovated by My Home Blinds and Curtains Melbourne and we could not expect to be more pleased with the results. Our new blinds look terrific and we are proud to get compliments from our guests on how beautiful our blinds look and match the entire decor of the home. It was a pleasure dealing with you guys!"